Curriculum features include:
The learner will be guided to have the knowledge, skills and competences upon the following learning outcomes:
A discerning understanding of the limitations of business partnering models and the limitations of such models for effective business partnering, the scope, defining features, and main issues relating to assessing the preparation required as an effective business partner.
The business partner will be able to manage and organise a range of professional skills, complex techniques, and practices associated with the effective engagement of the role requirement and expectations of an effective business partner.
To be able to undertake critical analysis, evaluation and synthesis of ideas, concepts, information and issues that can be commonly applied for the problems and issues for the acceptance of business partners and senior stakeholders and matrix organizations.
The business partner will have the capability to convey complex information to a range of audiences and for a range of purposes, that with their expert knowledge, and skills that will enhance the delivery requirements of business partners and the teams that they work with.
The business partner will be able to show awareness of their own and others roles, responsibilities and contributions when carrying out tasks that relate to change management, including the evaluation of the expected impacts of change.
By using a range of methodologies to formulate and critically evaluate evidence based approaches and responses to defined routine problems and issues, to support the business partner will support the management of effective team outcomes.
The curriculum is based on the SCQF accreditation body at level 8.
For more in-depth knowledge about the accreditation body
Click here : https://scqf.org.uk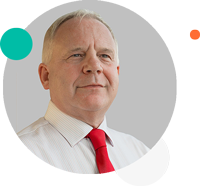 Steven Swientozielskyj BA (hons), FCMA, CGMA, MBA
Steven has developed several professional courses which are used by leading global organisations.
An International speaker and expert on world class improvements relating to complex business and service issues. This includes being a guest speaker for leading Universities, CIMA, and Hackett Global conferences across the globe.
International research papers have developed on his leading-edge practices, and he is a business author on several books. A highly experienced executive, with decades of extensive, complex change management experience in multi-national,public organisations, and professional bodies.
Solid practical working knowledge of Business Partnering enabling practical use in the workplace.
Ideal for current Business Partners looking for a deeper learning.
Language English
Duration 200 hours maximum
Business partnering at an intermediate level
Navigation to the course
Blended learning
Lectures , animations
Several self-assessments tests
Case studies
Thesis
Extensive reading
Full qualification by UK accreditation body (SCQF level 8)