Curriculum features include:
Bookkeeping introduction
Bookkeeping concepts
Revenue and funding
Different type of costs
Assets types
Liabilities types
Rules of bookkeeping
Case studies
Sales ledger and purchase ledger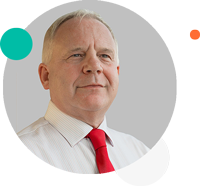 Steven Swientozielskyj BA (hons), FCMA, CGMA, MBA
Steven has developed several professional courses which are used by leading global organisations.
An International speaker and expert on world class improvements relating to complex business and service issues. This includes being a guest speaker for leading Universities, CIMA, and Hackett Global conferences across the globe.
International research papers have developed on his leading-edge practices, and he is a business author on several books. A highly experienced executive, with decades of extensive, complex change management experience in multi-national,public organisations, and professional bodies.
Gain a practical and working level of knowledge on bookkeeping for setting your business up
Language English
Duration 90 minutes minimum
Navigation to the course
Micro lectures between 2 – 5 minutes
Quizzes and questions after each lecture
Formal assessment
Case study
Key take away summaries
Completion certificate